Click here for the Messy Linky Party
I've decided to join this party because ever since Christmas I feel like my house has been upside down!! LOL with the kids having so many days off lately it's hard to keep up with all the house work!!!! Here's my lovely mess and I blame it all on the kids LOL They are cute but sure know how to wreck my house Hehehe!!!!!!!!!!!! Today they are home cause it's Martin Luther Kings Day!! So I promise tomorrow is gonna be some serious cleaning time!!!! I gotta get my house back in order before hubby is home on vacation in a couple weeks!! Oh and when he's home we are lazy and watch movies our go out to lunch!!! I just know I have to get things in order before then so they don'y get too outta control!!!!!!!!!!!!! Ohhhhhhhhhh the joys of being a SAHM :)
Ok here's the livingroom!! Hoping hubby will take the AC to the basement on his vaca, you know it's only the middle of January!!! LOL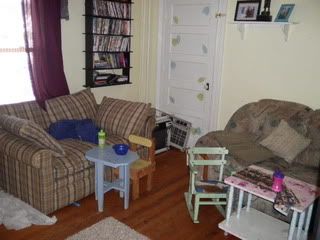 Oh my poor shelve!! Things just get thrown on it!! Need to redecorate that!!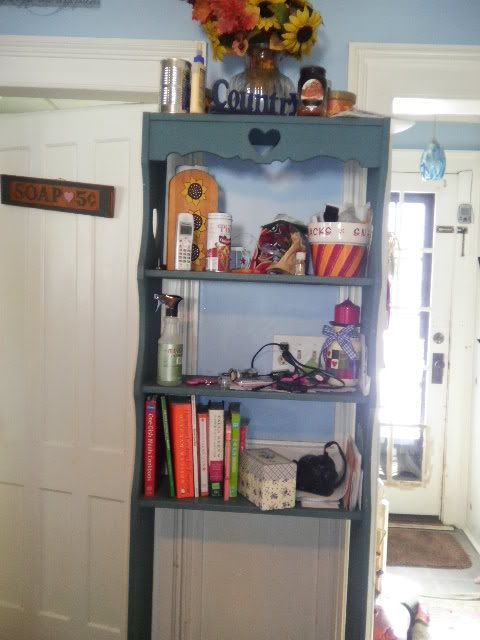 I sure do love to cook!!!!!!!!!!!
Time for my son to do his chores and take out the garbage!!!!
Well the girls are smiling cause I made them clean the playroom and it's all beautiful now!!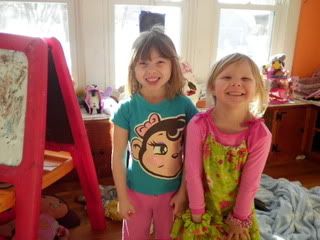 Oh you aks what is going on here!!! LOL all the snow gear thrown by the heater to dry!! The girls toys from Christmas that haven't made it upstairs to their room yet or the palyroom!! They think this is their new spot!!!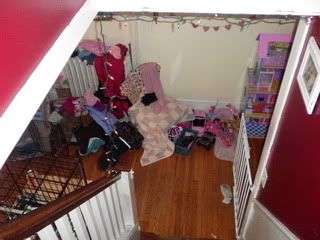 Yup my Princess' have destroyed their room!!!!!!! They keep asking me to clean it!! But I'm trying to get them to do it!!!! Just another Tuesday project for mommy!!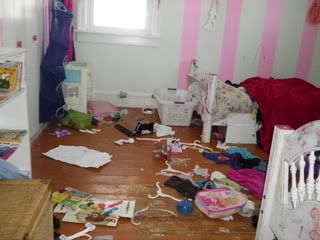 Well I guess I can't make my bed with 2 dogs all snuggled up!!! Sshhhh don't tell Daddy!!!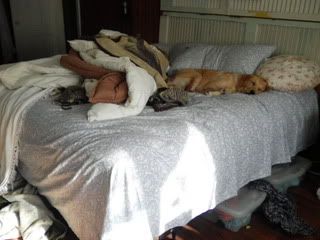 So that's all the messes!! Thankfully everything else is pretty clean!! My son keeps his room nice and tidy!! Mines clean and all the bathrooms are clean so that's a start!! Hope you enjpyed my messes!! Now please excuse me while I go clean!!! xoxoxo
I'm not good with links so I'm not sure how to do this??